Emma O'Leary
Practice Name:
Therapy With Tiny Humans - Speech and Language Therapy Services
Mobile:
Website:
www.therapywithtinyhumans.com
Email:
[email protected]

Address: Ballycasey House, Design & Retail Centre, Ballycasey, Co. Clare, V14 R221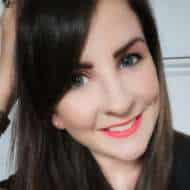 About my practice
** Please email for appointment enquiries only ** Therapy With Tiny Humans provides quality speech and language therapy services which incorporates play-based learning and supporting speech and language development through fun, creative and engaging activities. Emma strives to make therapy feel less like 'work' for the parent and child, and instead finds ways to weave therapy goals into fun, motivating tasks. Emma is committed to supporting parents and children in making meaningful changes in everyday games and routines to support learning, speech and language. Emma, has extensive clinical experience in working with children with a range of communication difficulties including: – Language Delay – Early Language Development (Late Talkers) – Developmental Language Disorder – Autistic Spectrum Disorders (ASD) – Stammering – Speech Sounds (Phonology and Articulation) – Speech Delay – Speech Disorders   . Therapy With Tiny Humans can offer: Client-centered affordable assessment & therapy services School-based training for primary/preschool teachers and early years professionals.                                        As featured on Ireland AM Emma has also written speech and language therapy expert pieces for for Easy Parenting Magazine.
Availability: Emma runs clinics on Tuesdays, Wednesdays and Thursdays in her clinic in Shannon, Co. Clare. Home appointments not available.
Qualification: Bsc Clinical Speech & Language Studies, Trinity College Dublin, 2009
Areas Treated
Children:
In Person Speech Therapy Locations
Online Speech Therapy
Not Available