Sarah O'Máille
Practice Name:
The Speech Coach
Mobile:
Website:
https://www.thespeechcoach.ie/
Email:
[email protected]

Address: Platinum Suites, Unit 5B Centrepoint, Liosban Industrial Estate, Tuam Road, Galway. H91 D2FW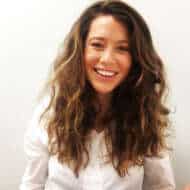 About my practice
Based in Galway city, The Speech Coach clinic is run by Sarah O'Máille. Sarah is a fully qualified Speech and Language Therapist and a registered member of CORU, the Irish Association of Speech and Language Therapists (IASLT) and Independent Speech-Language Therapists Ireland (ISTI). Speech and Language Therapy for Children Sarah provides services for children from infancy to adolescents who have speech, communication and/or swallowing difficulties. Sarah provides speech and language assessment and therapy to children with a range of speech, language and communication difficulties such as: Speech Sounds delays or disorders (phonology and articulation) Language Delay Early Language Development Stammering Developmental Language Disorder Voice disorders Autistic Spectrum Disorders (ASD) After an initial assessment Sarah will develop an intervention or therapy plan that is specific to your child's needs in order to achieve the best results.
Therapy can be obtained weekly, fortnightly, or monthly, or it may be recommended to complete a block of therapy followed by a break for a certain length of time. Sarah will recommend the best option based on you and the nature of your child's needs. Sarah is committed to continuing professional development and has completed training in: Hanen, Autism Diagnostic Observation Schedule (ADOS), Derbyshire Language Scheme, Lámh Sign Language, Attention Autism, Core Vocabulary Approach.
Available Monday to Friday from 9:00am-5:00pm. Additional appointments can be offered for training and education sessions depending on your needs.
Availability: The Speech Coach Clinic is currently closed as I am on Maternity Leave. We are due to re-open in August 2024.
Qualification: BSc in Speech and Language Therapy NUIG 2013 MSc in Childhood Speech, Language and Communication Needs NUIGalway 2017
Areas Treated
Children:
In Person Speech Therapy Locations
Online Speech Therapy
Not Available