Carolyn Webb
Practice Name:
The Speech Grove
Phone:
Mobile:
Website:
www.thespeechgrove.com
Email:
[email protected]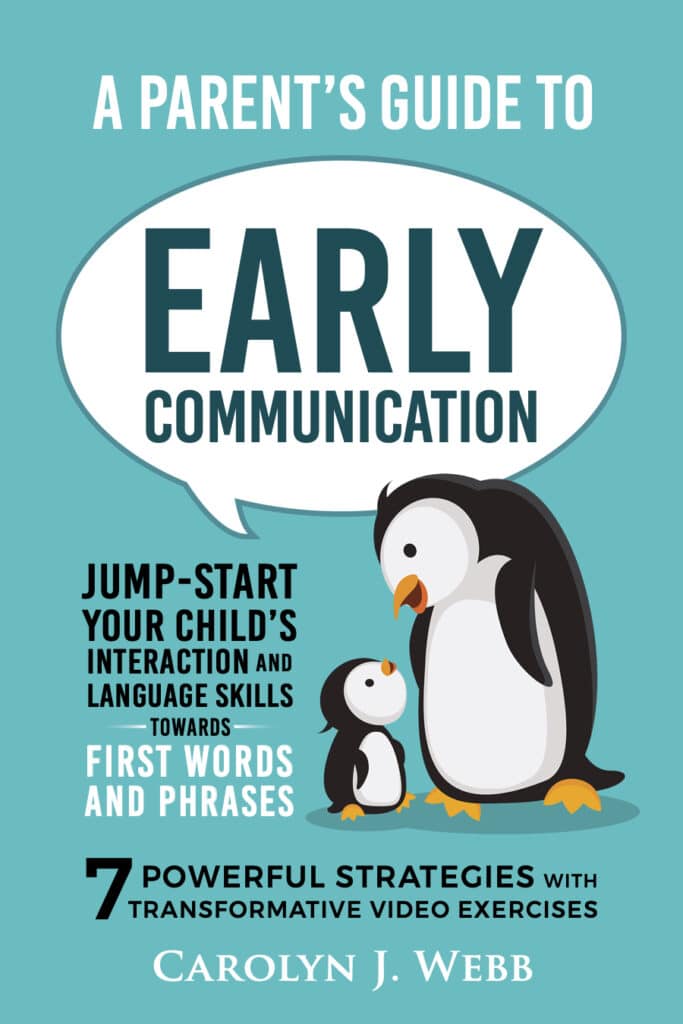 Address: Sandyford, Dublin 18
About my practice
Sign up for a free pdf copy of upcoming book 'A PARENT'S GUIDE TO EARLY COMMUNICATION' by emailing Carolyn at [email protected].
Join our Early Communication Community Facebook Page for free tips and support here: https://www.facebook.com/groups/923601432077332/
Carolyn has 30 years experience as a Speech and Language Therapist and currently offers one of three coaching packages. All coaching packages contain evidence-based approaches to support parents and young children with challenges in the area of communication, language, social communication and / or Autism, and are an excellent first port of call for children who are showing challenges in interacting with others, in using words, in using the words that they do have to have back and forth interactions, or if they are not making progress in language development:
Hanen 'It Takes Two To Talk' program – 13 session program for children aged 18 months to 4 years with challenges in language development only. Suitable for late talkers who engage well.
Hanen 'More Than Words' parent program – 13 session program for children aged 18 months to 4 years with challenges in social interaction and language development. Suitable for children who like to play alone or who find it challenging to use words to communicate their needs effectively. Suitable if autism is suspected or if there are similar challenges in connecting with others.
'7 Strategies' – Carolyn's one-on-one parent coaching package involving 7 individual tailored coaching sessions based on her upcoming book 'A Parent's Guide to Early Communication' to be offered soon. With this package there is no need to choose a pathway as it works to put into practice essential strategies to increase interaction, communication and language for both allistic and autistic children. Suitable for non-talkers or minimally speaking children aged 18 months to 4 years.
For prices please check www.thespeechgrove.com
To register your interest to learn more about Carolyn's coaching packages and Hanen programs at an upcoming free (no-commitment) online Orientation Zoom session: https://forms.gle/5xdQLhnC7z1gjMhZ8 to sign up directly.
Carolyn has gained experience from working in a variety of settings such as: Community Care SLT Services, Child and Adolescent Mental Health Services, the adolescent Risk Assessment and Consultation Service, a preschool Language Unit and most recently a Junior school age Language Class for children with severe Developmental Language Disorder. Carolyn has also worked independently for a number of years and gained specialist skills in supporting parents with strategies for encouraging their young children to develop their communication skills.
To find out more, check our website www.thespeechgrove.com and find out more about Hanen here: www.hanen.org.
Availability: Programs are run regularly: January – March, April – June and September – December. Please register your interest here: https://forms.gle/5xdQLhnC7z1gjMhZ8 to get on a mailing list for a free online Information session.  The programme consists of weekly evening or morning sessions offered as part of a 3 month programme for parents. Programs cover strategies to help children progress in communication skills.
Qualification: BSc. Hons (CSLS), 1990, Trinity College Dublin
Areas Treated
Children:
In Person Speech Therapy Locations
Online Speech Therapy
Available