Linda Kiernan
Practice Name:
L.K Therapy, Specialist Paediatric Speech and Language Therapy Clinic
Phone:
Mobile:
Email:
[email protected]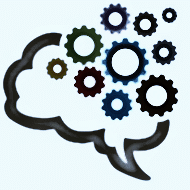 Address: 46 Muckross Avenue, Perrystown, Dublin 12 D,12 THW6
About my practice
L.K Therapy  is a newly opened service in Dublin 12, providing much needed support to children presenting with a wide range of Speech, Language and Communication needs, within the greater Dublin area and Kildare.   The clinic is currently open for individual SLT sessions with strict COVID 19 safety precautions in place.  We provide assessment, diagnosis and intervention for a variety of difficulties including, Phonological delay/disorder, Language delay/disorder, Articulation disorder, dysfluency.  Linda has worked with children with Autism Spectrum Disorder as part of a diagnostic and early intervention team and enjoys working with children from a very early age with delayed early language acquisition. She is passionate about providing  literacy and language development supports for children with Developmental Language Disorder, and uses a holistic approach in the clinic.
Availability: Monday – Wednesday 9am – 5pm  Friday 9am – 4pm Saturday : 9am – 1pm
Qualification: Clinical Speech and Language Therapist, 2016, TCD
Areas Treated
Children:
In Person Speech Therapy Locations
Online Speech Therapy
Not Available